About Us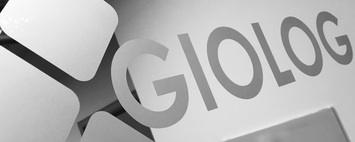 GIOLOG was founded in 2007 and is a joint venture of
Félix GIORGETTI Group,
the largest privately owned construction and real estate company in Luxembourg, and
ADI Group of Companies​,
a leading global logistics consulting, operations management and services firm.
GIOLOG is a developer and investor of custom-designed logistics and industrial properties in the entire Middle East region.
Our experts take charge of the planning and facility design process, develop turnkey logistics properties and provide off balance sheet financing through long-term lease contracts.
Throughout our services, European expertise, quality and reliability are demonstrated at all times at unparalleled standards. Our customers are provided with the highest level of services and entrusted with our capable and reputable hands.
​
Our international property expertise, integrated with a unique own-develop-manage customer service, ensure our vision to create innovative industrial property solutions that meet and exceed the needs of our customers.
GIOLOG was founded with a sole and core vision: that it could create exceptional value by focusing on service and long-term ties with the customers it serves. We always pride ourselves in becoming a valued business partner for our customers in an era of revolutionary change in manufacturing and distribution.
GIOLOG is a Dubai World Central company that is located and registered in The United Arab Emirates.
The expertise in the Middle East
GIOLOG and its shareholding company Adi Services FZE, are both located in Dubai, UAE. This means that we are able to draw on many years of invaluable experience in the GCC region. Adi Services FZE has planned and implemented many impressive projects, such as Dubai Logistics City, a 25km2 multi model logistics platform which is part of Dubai World Central, as well as icons like the Dubai Flower Centre, which is a sophisticated perishables logistics facility, unparalleled in the Middle East region. This wealth of functional and regional experience makes us the ideal partners to provide guidance through all the challenges entailed when implementing a GCC supply chain strategy.

• Translating the requirements of your supply chain processes into facility layouts.
• Finding the best logistics centre locations.
• "Opening doors" at free zone company.
• Registering your company.
• Project management for your quality and timeframe requirements in building your company's logistics centre